Heat Gear
---
---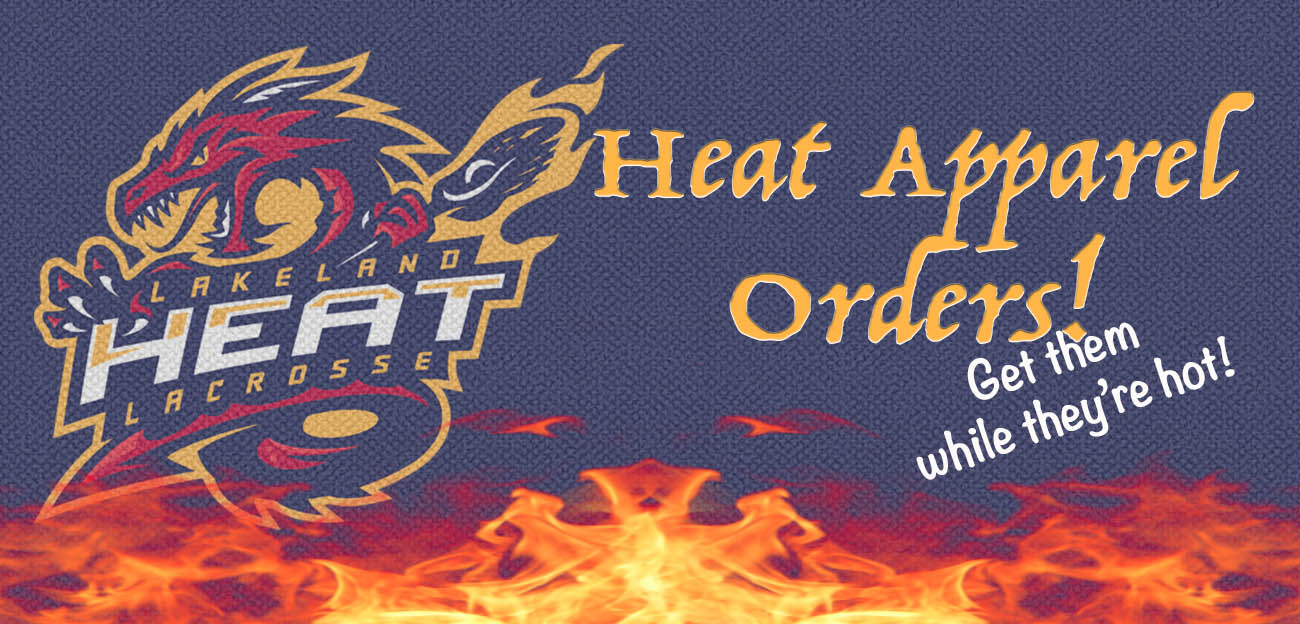 ---
HELLO LAKELAND HEAT LACROSSE FAMILIES,
WE ARE THRILLED TO BE ABLE TO OFFER YOU AN OPPORTUNITY TO ORDER APPAREL WITH THE NEW LAKELAND HEAT LOGO.
I WILL BE SET UP AT:
THE BONNYVILLE CENTENNIAL CENTRE ON

WEDNESDAY APRIL 18, 2018 FROM 5:30 - 8:00 PM
AND
COLD LAKE ENERGY CENTRE ON

THURSDAY APRIL 19, 2018 FROM 5:30 - 8:00 PM.
I WILL NOT BE ACCEPTING ANY ORDERS OVER THE PHONE OR THROUGH EMAIL.
IF THESE DATES AND TIMES DON'T WORK FOR YOU PLEASE SEND YOUR ORDER WITH A FRIEND. THE PRICES ON THE ORDER FORM INCLUDE TAX.
CASH AND CHEQUES WILL ONLY BE ACCEPTED AND CORRECT CHANGE WOULD BE APPRECIATED.
THE DEADLINE FOR THE FIRST ORDER WILL BE
APRIL 20, 2018 AT NOON
.
I WILL HAVE SIZING CHARTS AND PICTURES OF WHAT THE ITEMS WILL LOOK LIKE.
and
and
UNFORTUNATELY, THERE ARE NO SIZERS AVAILABLE FOR THIS FIRST ORDER. I WILL BE DOING A SECOND ORDER BUT I WANTED TO OFFER EVERYONE THE CHANCE TO ORDER NOW AS THE TURN AROUND TIME TO RECEIVE THE APPAREL IS ABOUT 4 WEEKS.
THE SECOND ORDER DATE IS STILL TO BE DETERMINED.
THE LACROSSE SEASON IS SHORT AND I WANT EVERYONE TO BE ABLE TO PROMOTE THE NEW BRAND.
ALSO, JUST A HEADS UP THAT THE SIZING CHART IS IN CENTIMETRES.
*****IMPORTANT MESSAGE REGARDING SIZES*****
Any women that who want shirts, pinnies, and hoodies need to go a size up.

Men's sizes are mostly correct...jerseys, shirts, shorts are all correct...hoodies and polos are a size off - order a size up.
THANKS SO MUCH
KERRI BLAKE